Diego Callegari of DCSI has announced Badass, a free sample library for Native Instruments Kontakt.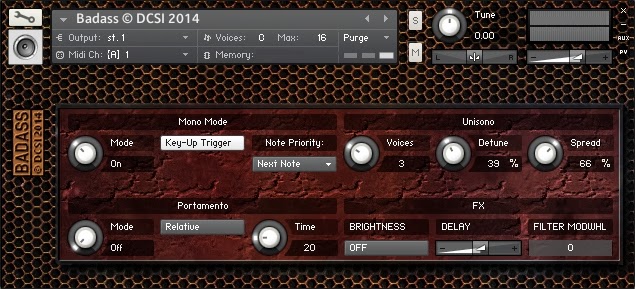 It's an original old school synth bass, with some optional gritty flavour, sampled, edited and spread across almost 3 octaves of your midi keyboard.
Has round robin, velocity sensitivity, several playing modes such as Mono, Unisono and Portamento, a delay effect and filtering options.
The modwheel use add some dirtiness and blur and an additional brightness switch helps the job.

Badass sound at its best with Mono and Unisono activated. When you're loading into Kontakt sampler is already set up with the original DCSI designed sound, but you can change it the more appropriate way for your needs.
Badass is available to download at DCSI's Facebook page (requires a like).