Diego Stocco has announced the release of Color Bots MINI, a Feedforward Sounds series Live session, specifically designed for Ableton Live Standard Edition 9.5 or later.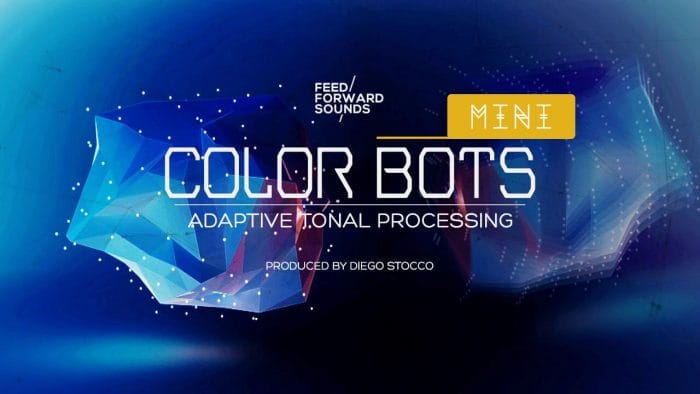 Color Bots MINI contains the full synthesis/processing chain and 10 Colors different from the ones available in Color Bots. Once you become familiar with the sonic concept behind these Colors you could also try to create your own and use them in Color Bots MINI.

For Color Bots and Color Bots MINI, I developed a new technique called Adaptive Tonal Processing, that is based on a combination of cross-synthesis and harmonically complex musical phrases.

Color Bots MINI and Color Bots generate new tonal elements by "coloring" the rhythmic and dynamic profile of a loop. The resulting sound can be manipulated through the Macro Controls and played tonally from a keyboard.
Color Bots MINI is available for purchase for $7.99 USD.
More information: Diego Stocco / Color Bots MINI