Diego Stocco has introduced FFS // Convoluted Anode Bonus, a free collection of impulse responses based on sounds made with the MeeBlip Anode, a synthesizer by James Grahame and Peter Kirn.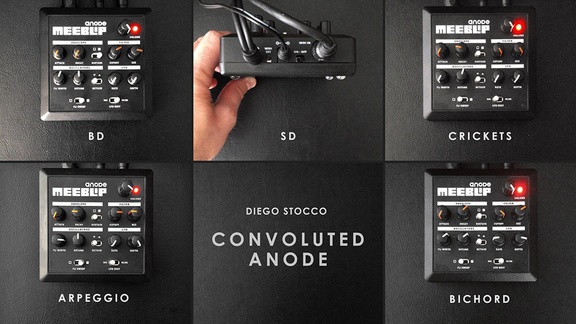 "FFS // Convoluted Anode Bonus" is a mini set of 15 Impulse Responses specifically designed for the processing of beats and percussive instruments. You can download it for free or "pay what you want".

I created them for the rhythmic convolution processing you can hear in my track "Convoluted Anode": http://soundcloud.com/diegostocco/convoluted-anode-diego-stocco

If you're interested in this processing technique, check out "FFS // Rhythmic Convolutions", a set of 200 impulse responses made from organic sources and materials.
More information: Diego Stocco / FFS // Convoluted Anode Bonus