cbasounds has announced the release of Dirty Toy Piano, a new virtual instrument sampled from a real glockenspiel type toy piano from the early 1960s.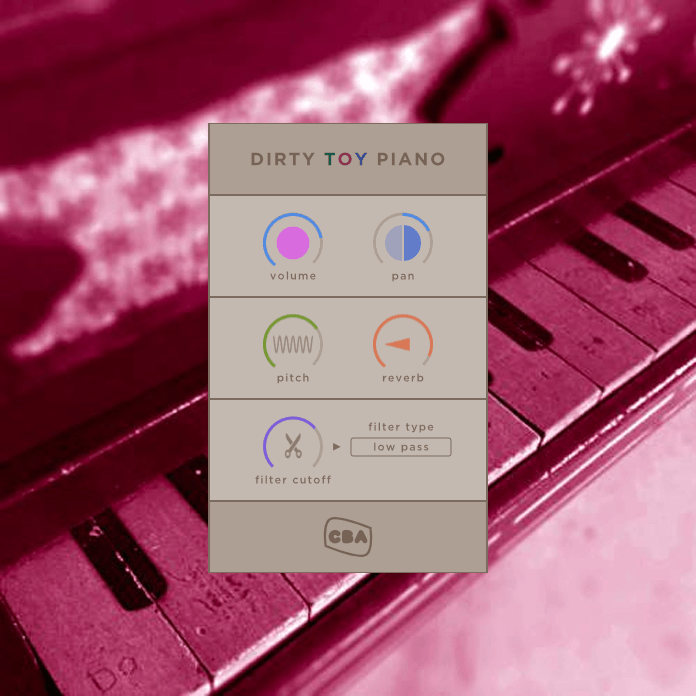 A toy piano instrument to add that melancholic or childish touch to your tracks.

We could not miss the opportunity to sample this little wonder. It is a glockenspiel type (differences aside) toy piano with 2 octaves but with only the white keys (the black ones are just painted on) so, no chromatic scales!

It is nearly 60 years old but all the keys still work, although some have a small resonance since some of the plates are a bit loose. And, thankfully, don't expect a perfect tuning.
Dirty Toy Piano features
Low and high pass filters with cutoff frequency.
Reverb.
Low CPU usage.
Included is a pack of samples of different "sound toys": jingle bells, claves, rattles, zills, etc.
You can change the pitch of the instrument.
2 octaves (in piano roll, white keys from C3 to C5).
High quality samples: 44,1 kHz – 24bits.
The Dirty Toy Piano plugin is available in VST/VST3 and AU formats. It is on sale for the intro price of $9.80 USD until October 31st, 2019 (regular $14.80 USD).
More information: cbasounds