discoDSP has announced the release of Beta 2 of Bliss, a new sampler instrument plugin that is also able to load and host VSTi instruments for multi-sampling them without any quality loss for Mac, Windows & Linux.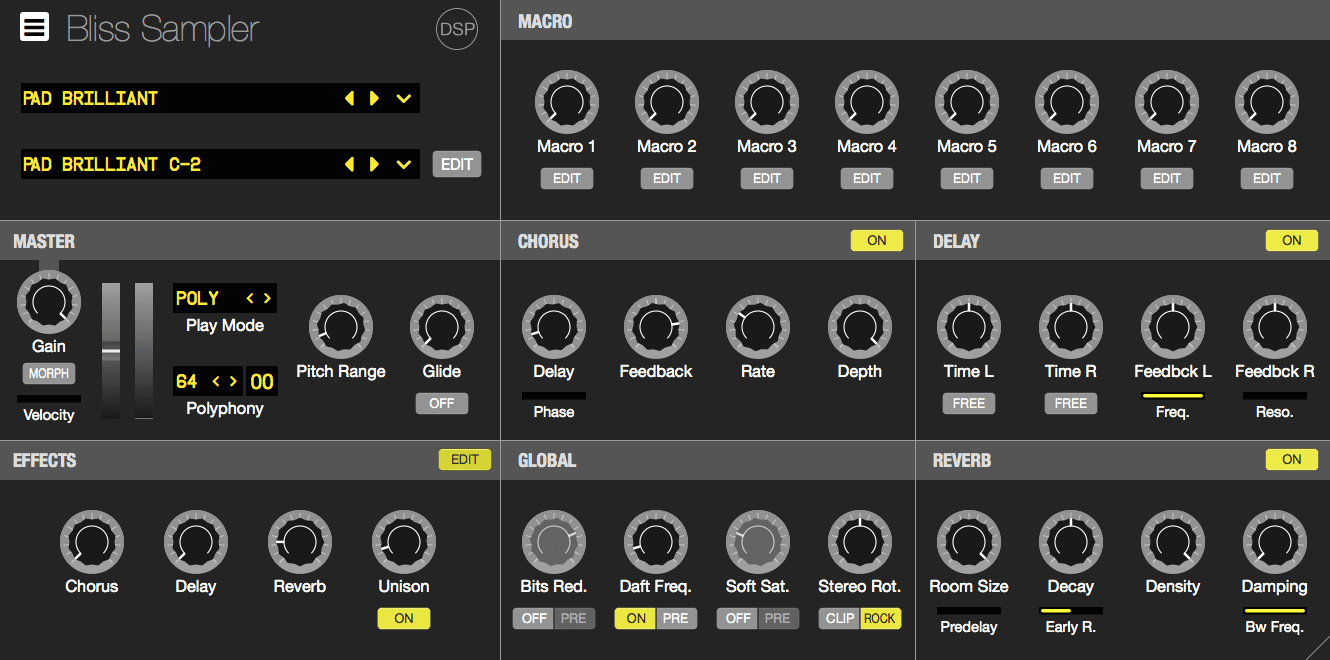 Changes in Bliss Beta 2
Added Samples and SFZ export with 24-bit resolution.
Added an options to play slices until the end of the sample or only at the next slice boundary.
Added an option to unload automatically the plugin after sampling.
Added an option to freeze plugin appending samples to current program to create multi layered sound easily.
Added keyboard focus indication to wave view.
Added crossfade loop range slider.
Added sustain pedal midi support (sample will sustain indefinitely until pedal is switched to off, which will then trigger release stage).
Added GUI size allowed to go as low as 60%.
Added macro editor min and max sliders now display real parameter values.
Improved interpolators (normal and high for real time / extreme for offline).
Improved voice generation speedup.
Improved support for plugin hosting.
Improved modulation destination amount display of unipolar/bipolar values.
Changed macros controls moved to envelope section.
Changed downsampling filter passband to allow more frequencies near nyquist while still decrease aliasing.
Changed beta release expiration dialog appears when 7 days are left instead of 30.
Fixed bug LFO2 amount behaving incorrectly in some cases.
Fixed SF2 import for files with more than a single program.
Fixed SFZ import.
Fixed oversampling messing up plugin hosting.
Fixed the use of slices and loop modes at the same time.
Bliss is available for purchase at 50% off until the beta period ends (regular $99 USD / 89 EUR / £59 GBP). Previous customers can download beta 2 at Members Area.