discoDSP has announced beta 5 of Bliss, a sampler instrument plug-in for Windows, Mac and Linux.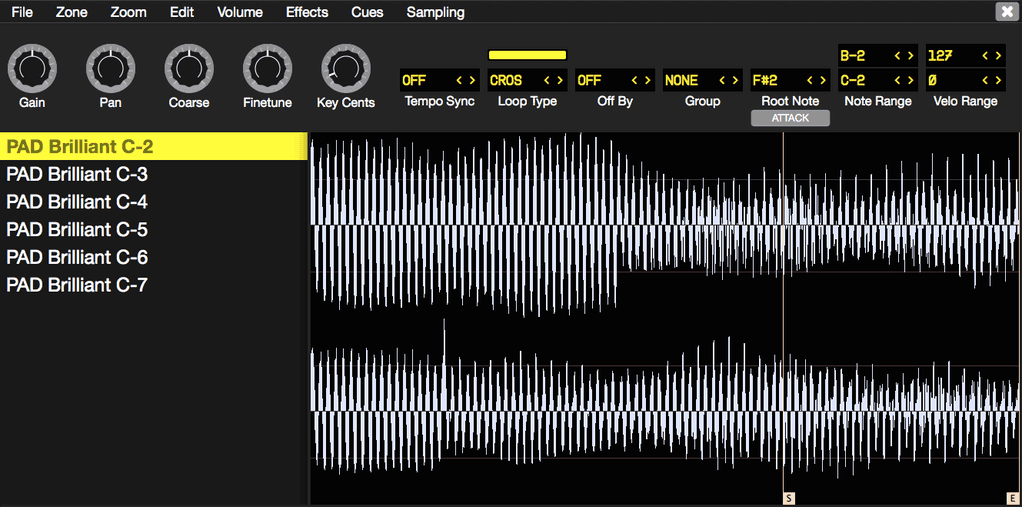 We have released Bliss Beta 5, our new sampler also able to load and host VSTi instruments for multi-sampling them without any quality loss for Mac, Windows and Linux.
Changes in Bliss beta 5
Added global on/off buttons in send effects section.
Added export slices to midi file using sync to ticks and host BPM as reference.
Added drag and drop slices to midi clip from plugin to host (ctrl+shift drag with mouse left button when the sample is sliced, taking into account SYNC and host BPM).
Added Sample editor > Cue > Destructively render slices to zones.
Added button to enable and disable sync to ticks in sample editor.
Added scrollbar to sample editor.
Added sample editor now remember its size when opened inside the plugin window.
Added sample editor remember if it was open when the plugin window is closed.
Added highlight text indicate when a value is already assigned in macro editor.
Added allow load by dropping multiple samples or programs (not both).
Added flag to enable or disable undo useful when working with huge instruments.
Added delay to LFO.
License.dat accepted with .txt extension.
Changed bank/zone <> triangles by slim <> ones as they appear on combo boxes.
Fixed a problem with pitch bend when retriggering new idle voices.
Fixed problem with macros not recalling.
Fixed better handling of memory units in undo actions.
Prettified zone names by leaving number, program name, root note and key range for freezed samples.
Restored cue options in menu to top level instead of submenu to ease access.
Bliss is available for purchase at a 50% discount until the beta period ends. The regular price will be $99 USD / 89 EUR / £59 GBP. Previous customers can download beta 5 at the discoDSP Members Area.