Native Instruments has released a collection of hand-crafted sounds from an LA mastermind who has worked with the likes of 50 Cent, Dr. Dre, Eminem, Logic, Nipsey Hussle, and many more.
Artist Expansion: DJ Khalil brings smooth funk, vintage synth tones, and hard-hitting live drums from a master of the craft.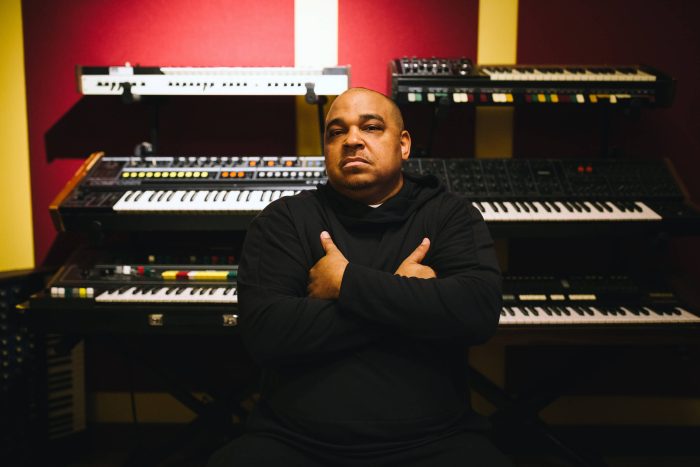 Following The Stereotypes, this is the second edition of Native Instruments' Artist Expansions, a new artist-created series which channels the signature sounds of leading music producers, sharing their own production toolkits with the world.
Years in the making, Artist Expansion: DJ Khalil sees the producer share a range of sounds that underpin his approach and signature West Coast style. DJ Khalil shares his distinct method for creating, recording, and sampling. From recordings of his personal synth collection, to live musicians from his studio sessions, Khalil has created a comprehensive library dripping with his signature vintage feel.
The Expansion comes packed with almost 300 melodic samples and loops, 25 MASCHINE kits, and 34 BATTERY kits full of grooved-up bass, live drums, and one-of-a-kind synth samples. DJ Khalil also lets us inside his process, giving us insights into his sound design with original presets for MONARK.
In an exclusive video, Native visits Khalil at his Los Angeles studio for a look at his storied career, a breakdown of the classic West Coast sound, and a peek behind his production philosophy.
Artist Expansion: DJ Khalil is available now for $49 USD / 49 EUR / £44 GBP. A compact version is available at the iMASCHINE 2 in-app store for $0.99 USD / 0.99 EUR / £0.79 GBP.
More information: Native Instruments