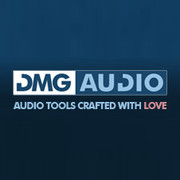 DMG Audio has released updates of its EQuality, Compassion and EQuick effect plugins for Windows and Mac.
I've been hard at work, adding features, improving performance, and focusing hard on stability. I'm very pleased to present this round of updates.

Also, the next update should include AAX-Native support (free for existing customers).
Changes in EQuality v1.16/Compassion v1.05/EQuick v1.01
Fixed textbox display, ProTools Mac RTAS.
Fix crash when switching between DMGAudio plugins in ProTools using header menu.
Fixed obscure potential crash bug.
VST3 versions support presets.
Fixed clip-light handling in ProTools.
Fixed bug whereby host redraw would slow down when UI was open.
Improved AudioSuite metering and processing.
Enable Windows ProTools automation menu.
Fixed issues relating to window resizing in ProTools.
Added A/B Automation type preference.
Always report zero latency when expired/hard bypassed.
Can now right-click the A/B menu to toggle. [EQuality/Compassion]
Fixed bug where saving filter with 48db/oct (entered numerically) reloads as 42db/oct. [EQuick/EQuality]
Fixed bug whereby analyser could hide high-frequency spikes. [EQuick/EQuality]
Fix Spec-analyser pops. [EQuality]
Clip/Limiter is now post M-S decode. [Compassion]
Added Limiter pre/post parameter. [Compassion]
Added Expander Threshold offset parameter. [Compassion]
Fixed issue whereby Auto-release depended on manual release parameter. Warning: This might change sessions where autorelease is used. If so, set auto-release short time to match manual release time. [Compassion]
Fixed bug whereby detectors would display incorrectly as Peak in detector graph. [Compassion]
Reduced memory usage by 14MB/instance. Now 3.2MB/instance. [Compassion]
Added Peak/Hold indicator for limiter gain reduction. [Compassion]
Exclude filters/notches when computing maximum gain while dragging. [EQuick]
Ctrl+Alt+Click to delete all selected bands. [EQuick]
Fix Band Type control in VST3. [EQuick]
Added mousewheel-zoom to graph. [EQuick]
Speed up mousewheel adjustment of filter slopes. [EQuick]
Fixed Solo in Stereo Mode menu. [EQuick]
The updated versions are now available to download from DMG Audio.
More information: DMG Audio