Boxed Ear has announced the release of a new free sample pack. The E.S.L. Vertice Filterbank collection features 78 sounds of the Vertice analog filterbank by Euterpe Synthesizer Laboratories.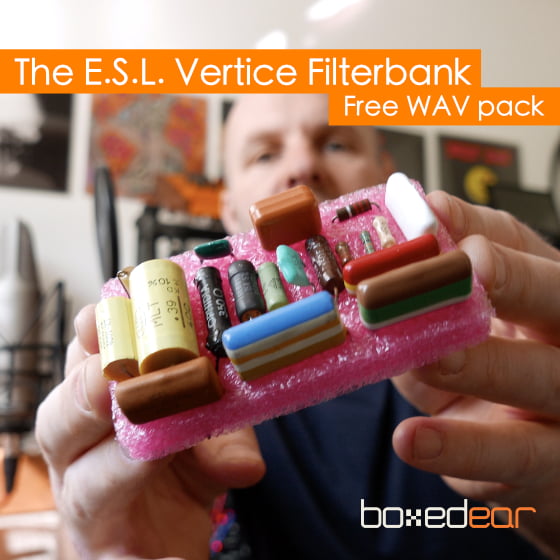 We live in strange times. Like many of you, my family and I are under lockdown until Coronavirus is under control. Luckily we are well. I hope you are too.

So, I thought I would take some time out to make a new free sample pack. It uses the amazing E.S.L. Vertice filterbank, which is an Italian, hand-made, through-hole analog triple filterbank made with original 1970s components. It's a gorgeous thing!
The sample pack is available to download alongside previous freebies with samples of the Roland R-8 MkII, Dave Smith Instruments Tempest & Akai MPC60, and Roland CompuRythm CR-78 vintage drum machine.
More information: Boxed Ear