Producertech has launched Drum & Bass Beats Masterclass by Reso, a video tutorial course by Hospital Records artist Reso.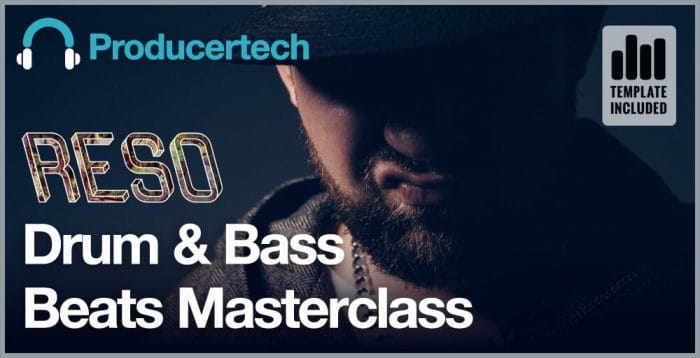 Reso is well known for his intricate and highly skilled productions, which have won him fans and plaudits worldwide. He burst onto the scene with 2012's Tangram LP, released on Civil Music, and since then has never looked back, with a string of releases on Drum and Bass powerhouse Hospital cementing him as a key producer on their roster. Aside from his production prowess, Reso is also a hugely competent drummer (a Brit School graduate), making him ideally suited to delivering this course.

In the tutorials, Reso shows how to create a complex, jungle inspired Drum & Bass beat, using only Logic's stock instruments and effects. Starting with the kick and snare, he then adds layers of shimmering hats, shakers and percussion, explaining in detail his choice of samples. Reso also shares his programming methods, crucial to keeping the beat sounding live and vibrant. After programming the rhythms, he then guides you through his processing techniques, giving an insight into his choice of effects, as well as mix bussing, with tools such as parallel compression and stereo EQ'd reverb returns employed to gel the beat together.
Drum & Bass Beats Masterclass by Reso is available from Loopmasters for £17.95 GBP.
More information: Producertech / Drum & Bass Beats Masterclass by Reso