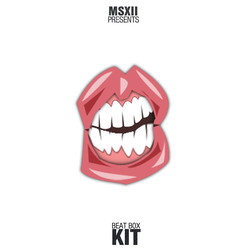 MSXII Sound Design has launched the Beatbox Kit, a sample pack featuring a collection of live "beat-boxed" breaks.
This kit is designed for the tweaker. The Beatbox Kit is tailored for the producer who loves to cut, slice, truncate, split, reverse, sample, boost, compress, flip, and destroy a break into something brand new and creative.

Recorded with a Neumann Microphone through studio-grade converters, the kit has been ever-so-slightly colored and saturated to sit pretty in the mix. When combined with your own drum sounds [see The Sammich Kit], the possibilities are endless! Creativity sold separately.
Beatbox Kit features
40 unique "Beat-Boxed" breaks in 16bit .wav file format.
Completely different breaks at tempos of 85bpm, 92bpm, 135bpm, and 141bpm.
Bonus additional hits used in MSXII Beatbox Kit medley.
Slightly colored and saturated for optimal mixing.
Recorded on Neuman TLM 102 Microphone.
The Beatbox Kit is available from the Drum Broker for $19.99 USD.
More information: The Drum Broker