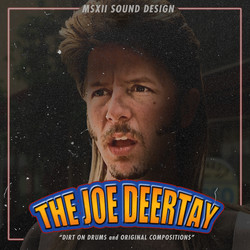 The Drum Broker has announced the release of The Joe Deeraty – Dirt On Drums and Original Compositions, a new drum kit sample pack from MSXII Sound Design.
With quality at the forefront of every project, MSXII has once again separated itself from the rest with this most superb installment! The Joe Deertay is all new original compositions & breaks, both colored and warmed up with vintage Akai hardware.

The sound of The Joe Deertay just FEELS good…almost as if it belongs in your sampler. Live drums, bass, organ, Fender Rhodes 73, Polymoog, and meticulously manipulated instruments & techniques have gone into the creation of this kit.
Dirt On Drums and Original Compositions features
High-Quality 16bit .wav original compositions & drum breaks.
Resampled drum breaks via vintage Akai S3000xl hardware for added texture, feel, & character.
Hand selected, chopped REX files for quick inspiration included as bonus.
Royalty free MSXII compositions ready for slicing, flipping, and recreation.
Instrumentation includes live P-bass, live drums, Fender Rhodes 73, Polymoog, Moog Little Phatty, Violin, Piano + more.
The sample pack is available to purchase for $24.99 USD.
More information: The Drum Broker