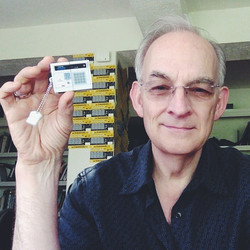 The Drum Broker has announced a limited time special, offering 2 free sample kits with the purchase of a limited edition 16GB Akai MPC60II Flash Drive.
We are running a SUPER SPECIAL. Purchase a Limited Edition 16GB Akai MPC60II Flash Drive and Get ANY 2 drum kits valued at $24.99 or less ($49.98 Total) for FREE! Total value of this package is $90

Supplies are limited and this SPECIAL WILL SELL OUT SOON!

Instructions for ordering:

Order the Flash Drive
E-Mail support@thedrumbroker.com with your order # and 2 kit selections. We will update you order and you'll receive digital links to your kits within 1 day or less and your flash drive will be shipped immediately!
This special is available for purchase for a limited time for $39.99 USD ($89.99 USD value).
More information: The Drum Sample Broker