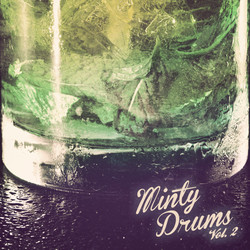 The Drum Broker has announced Minty Drums Vol. 2, a collection of drum and percussion samples.
Fresh beats need fresh drums! Enter, Minty Drums Drums Vol. 2, the follow up to the wildly popular Minty Drums & Percussion drum kit, another all new installment of must have drum samples for your production arsenal.

Minty Drums Vol. 2 features 238 live & original drum samples processed through a variety of outboard analog equipment including: SSL Preamp, Manly Preamps, Studer 2″ tape machine

Drum Samples come as crispy 24-Bit Samples with plenty of Analog Flavor.
The sample pack costs $24.99 USD.
More information: The Drum Broker