The Drum Broker has launched the Sammich Kit Vol.3 – Boom Bap Edition, a sample pack from MSXII Sound Design.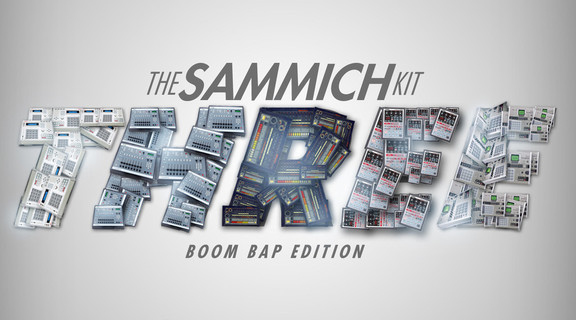 Inspired by some of the most notable records we've all come to love, The Sammich Kit 3 is full of neck breaking snares, thuddy kicks, and dirty hi-hats. It also features that warm, analog character texture MSXII is known for.

Again, no punches pulled here; all sounds are ready to find their way in your production! No fluff, no fillers, no bullshi#. Layered to taste, and carefully eq'd to cut through your mix.
Sammich Kit Vol.3 features
69 sounds (16bit .wav).
Analog character and warmth for that vintage sound.
True to it's roots–No fluff, no filler sounds, EVERYTHING is usable.
Bonus folder of "Random Samples" + an added analog bass note folder.
Plug and play sounds. These drums will fit right into your mix and stand out.
EQ'd and mixed to taste–tweaked for immediate use.
The pack is available from the Drum Broker for $19.99 USD.
More information: The Drum Broker