Marco Scherer has announced availability of the Total Drums Bundle, a limited edition collection of all 11 Drum Depot series featuring 5 GB of drum sounds.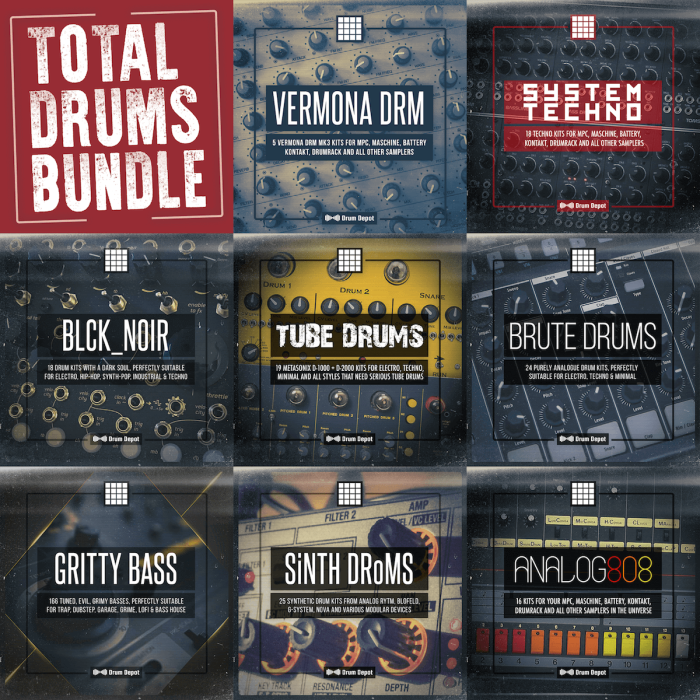 The bundle features 175 drum kits from classic and modern drum machines like TR-808, Erica's Techno System, JoMoX AirBase-99, Arturia DrumBrute and others, but also obscure and very rare units like Blck_Noir or Metasonix D-1000 and D-2000 are included. Plus loads of additional Korg Electribe ER-1 drum loops as well as live percussion loops.

The drums are perfectly suitable for Techno, Minimal, House, Electro of all kinds, also including Gabber, Industrial or Synth-Pop. Being mostly rough and wild, they're aiming more for underground and club music than mainstream.
Limited to 20 units, the bundle is available for 59 EUR. You can get a taste of the Drum Depot series with the Brute Drums pack, which is available to download for free exclusively at Rekkerd.
More information: Drum Depot