Drum Drops has announced the release of It's A Jazz Thing, a sample pack featuring drum tracks played by David Dyson and produced and mixed by Matt Lawrence.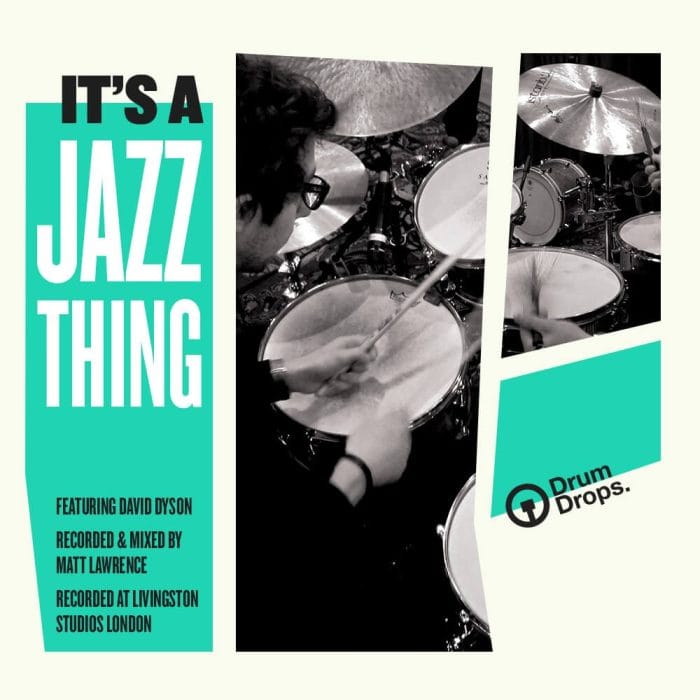 It's A Jazz Thing contains 41 jazz drum tracks exploring iconic grooves within jazz music. Tempos range from 60 BPM to 360 bpm. It encompasses basic swing patterns on both brushes and sticks at various tempos and covers a wide range of styles from early swing and big band drumming through Bebop, Cool Jazz, Hardbop, Latin Jazz and it's more contemporary applications.

Close attention to detail was essential in creating each drum track so that they replicate the original recordings as accurately as possible. The drums and cymbals were selected and tuned accordingly whilst the touch and feel are clearly captured.
It's A Jazz Thing is available for purchase now as an album and individual drum tracks. Customers can receive 20% off any purchase from It's A Jazz Thing by using the voucher code jazzthing20 at checkout.
More information: Drum Drops / It's A Jazz Thing