Jesse at GiveGetWin has launched "Drum Heaven", a bundle pack featuring 13,562 drum samples from Loopmasters, Goldbaby, Black Octopus and more, at a 94% discount.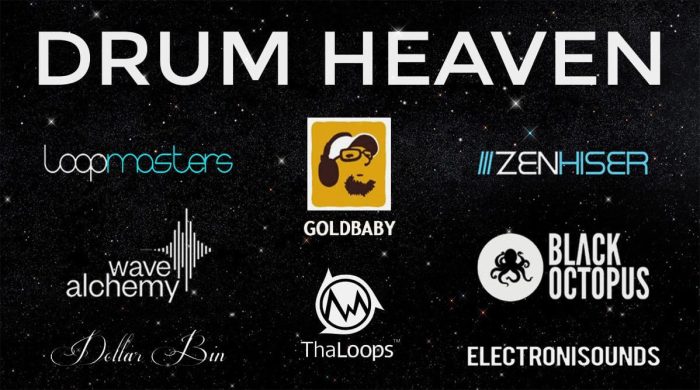 Hey I'm Jesse, and I just put together this bundle of drum sample packs for charity.

I only reached out to the companies in the industry that I love—as a producer, I only wanted to include the kind of sample packs that I would actually use in my music.

The result is a mega-library of one-shot drum samples from some of the leading names in the industry, like Loopmasters, Goldbaby, Black Octopus + other top companies, and 100% of the sales go to charity. I used my experience as a music curator for Google Play to handpick drums that would make the best foundation for any electronic producer.
The bundle is available for just $17.95 USD until 11:59PM PST on Sunday August 28th, 2016 (retail value $297 USD).