DrumDrops has released the Graham Fox Brush Kit, a collection of drum sounds from legendary UK Jazz sessionist Graham Fox's mid 60s Gretsch 4 piece kit with Zildjian cymbals.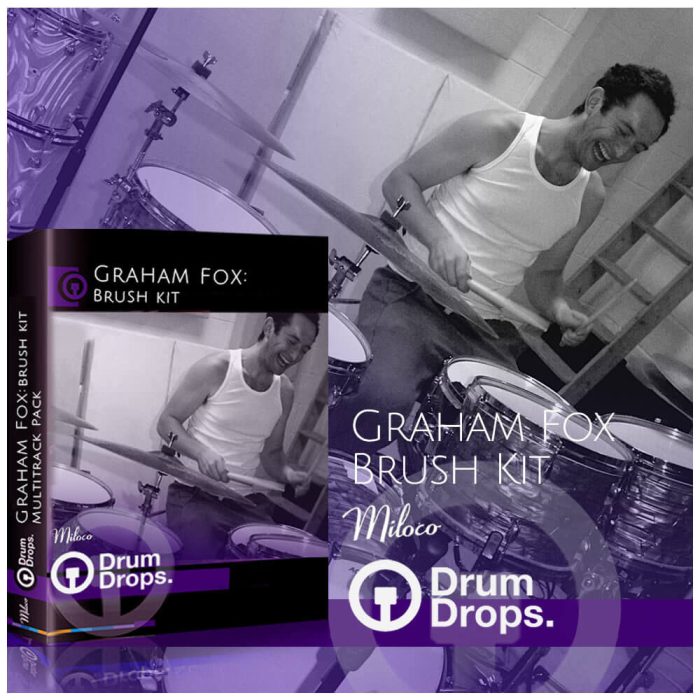 Originally recorded in 2010 by Mike Pelanconi at the Ironworks Studios, this huge collection of multitrack and loops covers a wide variety of brush styles from dixieland, to cool jazz to rockabilly.
Graham Fox was a professional jazz and session drummer who recorded with major labels such as EMI, Universal, Atlantic/Motown and Ubiquity. He worked with the likes of Graham Coxon (Blur), U.N.K.L.E and Bonobo but never left his jazz roots behind, recording with the Puppini Sisters, The Filthy Six and extensively with Nostalgia 77. His groove, feel and attention to detail was universally appreciated.

Graham's untimely death in 2011 cut short his blossoming career, but his musical voice lives on through his numerous recordings and continues to inspire creativity through these loops and samples.
The Loop pack is available for £29.95 GBP and the Multitrack pack (16 full multitracks and loops) is £34.95 GBP.
More information: DrumDrops