DSK Music has released Synthopia 2, a free rompler instrument for Windows.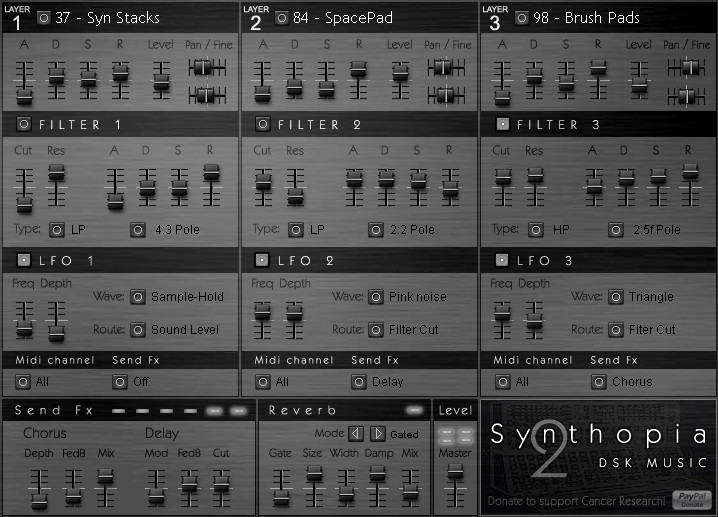 This new version fixes some compatibility issues, includes small sound enhancements and features additional presets.
Synthopia 2 features
3 layers with 128 sounds featuring bass, synths, keys, pads…
MIDI channel selector for each layer
Amp. envelope, detune and panorama control
3 advanced filters with ADSR control
3 advanced LFOs, with route option
2 send FX (Chours & Delay)
1 Master FX (Reverb)
MIDI automation
Velocity response
Synthopia 2 is available as a freeware VST instrument for Windows PC. Donations are appreciated and will be used to support cancer research at the Spanish Association Against Cancer.
DSK Synthopia 2 — Download size: 40.06 MB
More freeware DSK VST instrument plug-ins are available here.