DSK Music has released Virtuoso, a freeware multi layer VST instrument for Windows PC.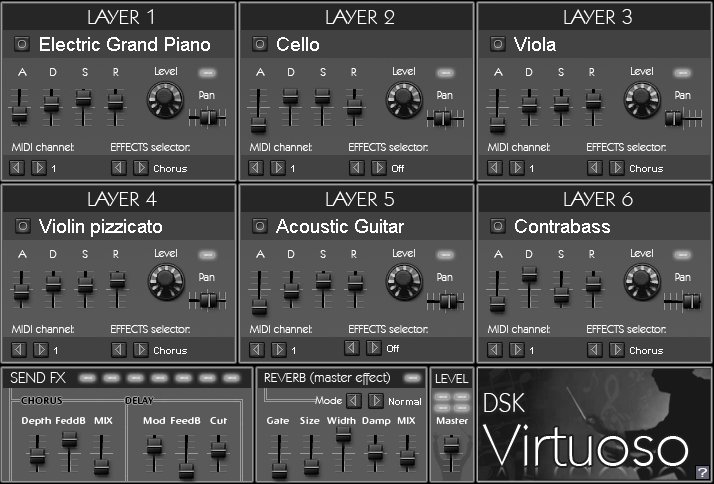 With DSK Virtuoso you can play great combinations of 6 layer instruments, or play a composition up to 6 different parts, through the MIDI channels selectors.
Virtuoso features
6 Instrument layers.
Midi channel assignable to each one.
ADSR, level and Pan control for each layer.
40 instruments in 7 categories (Keyboards, Chromatic, Plucked, Woodwind, Brass, Strings and Percussion).
2 Send Fx (chours & delay).
1 Master reverb Fx.
Velocity response.
DSK Virtuoso mp3 demos: Combi presets, multi-layer sample.
Download DSK Virtuoso below (46MB). Update 2008/12/24: fix for saving layers instrument selection, same download link below
DSK Virtuoso (Download size: 47.26 MB)
Check the DSK VSTi page for more freeware instruments by DSK Music.