DJ & Production School Dubspot has announced that it is opening the doors on its brand new Los Angeles location in just over 60 days with a brand new, cutting-edge facility in Hollywood located at 6515 Sunset Boulevard.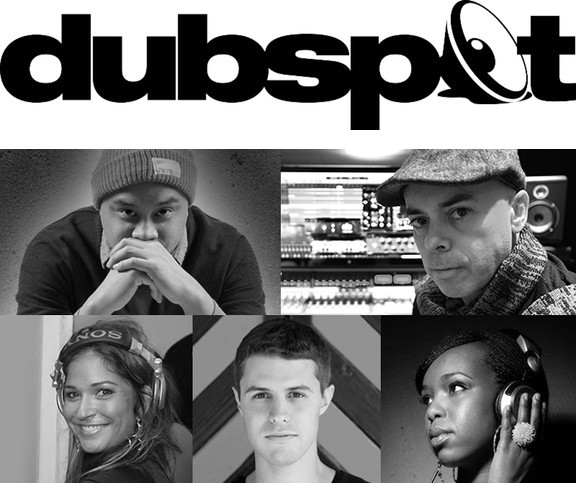 DJ Rap, is an undisputed queen of the turntables who has been an ambassador for electronic music and DJ culture around the world. She has collaborated with artists such as BT, Erick Morillo, Hans Zimmer, Hybrid, and countless others. When Dubspot's doors open on the west coast, she will be in the classroom teaching new and experienced DJs alike.

Luca Pretolesi is a 20-year sound engineer who specializes in EDM mixing and mastering. He has now become the 'Producer's Producer', polishing and perfecting the music of some of the industry's biggest artists. Over his extensive career he has worked worked with countess artists including Savoy, Steve Aoki, Diplo, Major Lazer and more. When Dubspot's doors open in LA, Luca will be at the helm of it's Mixing and Mastering course.

Dynamix is constantly on tour headlining parties in major cities across the US. From winning back-to-back titles in the prestigious Red Bull Thre3style DJ Competition to being one of the most memorable DJs on VH1's Master of the Mix, Dynamix has risen to become one of the most prominent open-format DJs. Dubspot is honored to have him bring his talents into the classroom to teach and inspire students.

In addition to these new talents, longtime Dubspot NY DJ instructors, DJ Endo and DJ Reborn will be heading west to join the team in Los Angeles. Both Reborn and Endo have over 10 years of teaching experience combined, not to mention countless hours touring the world. DJ Endo has supported acts such as Dubfire, Pete Tong, Steve Lawler and Reborn has performed at public and private events for the likes of Metallica, Maxwell and Lauryn Hill. She was also the touring DJ for hip-hop icon Russell Simmons' Def Poetry Jam.

These new additions will join instructors such as Daddy Kev (Low End Theory/Alpha Pup), Mark de Clive-Lowe (Tru Thoughts), Thavius Beck (Plug Research), Steve Nalepa, Jeremy Ellis, James Bernard, Matt Piper, Computo,and Emch Subatomic who were recently announced.

The Los Angeles school will mirror the curriculum available in New York City, offering a choice of courses including DJing, Music Production with Ableton Live, Music Production with Logic, Music Foundations, Mixing and Mastering, Sound Design and more.
Enroll before April 7th, 2014, and save 25% off Dubspot LA courses.
More information: Dubspot