Earcandy has launched the first Kontakt instrument in the "Gratis Series", a selection of free sample banks which usually will only contain a single program or a limited amount of samples.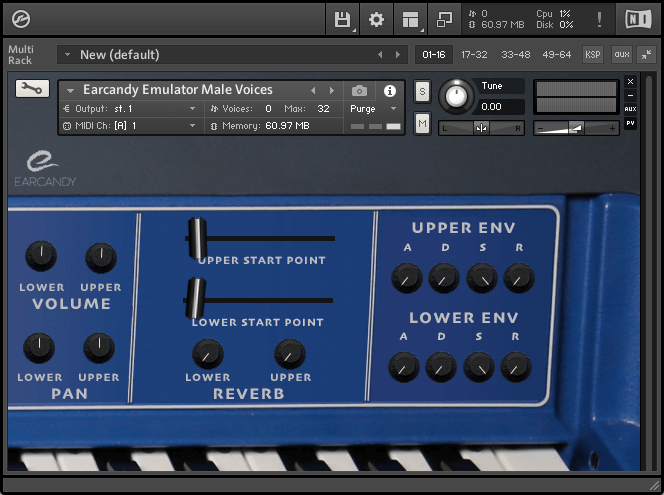 After releasing the PPG 360 Wavecomputer library back in August last year, Earcandy returns with Male Voices, a free instrument that features the classic choir sound from the early 80s E-mu Emulator digital sampling keyboard.
A total of around two seconds of sampling time at 8 bit/27 KHz and still it can sound this amazing. We are constantly amazed by the way the pioneers in sampling was able to make such beautiful sounds using a minimum of technology. Those were the days when you had to push technology and push your brain to make it work.

So here it is. The classic Male Voices.
Earcandy has sampled all 49 keys and looped them using the exact same loop points as the original. The Kontakt interface includes some of the original parameters as well as an additional ADSR envelope for upper and lower sounds. A simple reverb is included as well.
The Male Voices instrument is a free download for the full version of Kontakt. Check our list of Kontakt freebies for many more downloads.
Visit Earcandy for more information.