EarthMoments has released Hamsa Vol. 2 – Arabic Percussion, a sample pack that explores the mystical world of Oriental percussion and grooves from distant corners of the Middle East, North Africa, and Arabic musical traditions.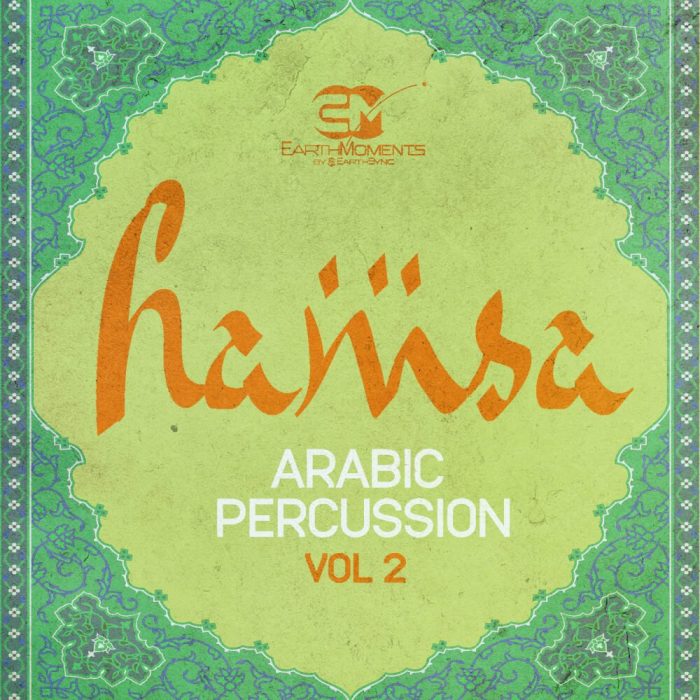 Extolled for its rhythmic complexity and rich diversity, Middle Eastern percussive traditions feature a variety of hand drums that form the mainstay of the practice.

Included in the bundle are the Dumbek – a classic 'goblet' shaped drum with a deeply resonant sound; the Darbuka – also 'goblet' shaped, and said to be a modern variation of the Dumbek; and the Riq – a frame drum with 5 sets of cymbals, usually skinned with goat or fish skin. A journey into the esoteric, these rare loops and samples will add an unmistakably other-worldly touch to any production.

The bundle offers producers a broad spectrum of hypnotic grooves and unusual rhythmic patterns to choose from, traversing a range of traditional styles.
The sample pack is available from Loopmasters for £29.95 GBP.
More information: EarthMoments / Hamsa Vol. 2 – Arabic Percussion