EarthMoments has announced the release of Rututu Music Playground, a music-making app for iPad.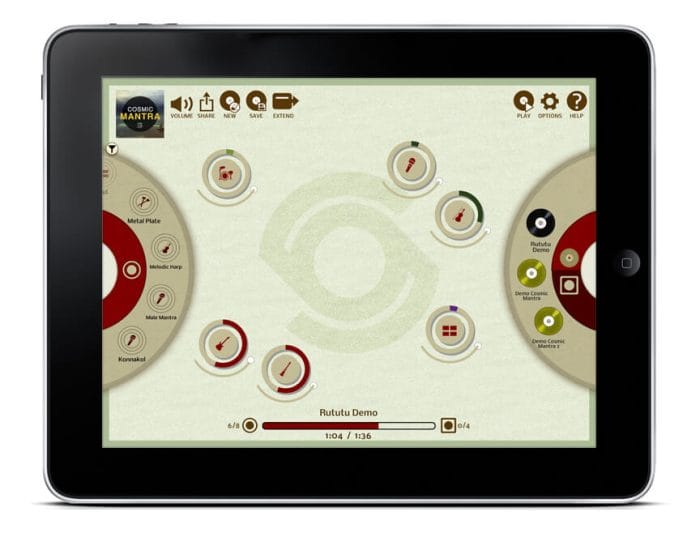 The Rututu Music Playground app offers a unique tactile interactive interface combined with pristine instrument sounds from the Indian Ocean region and beyond, some rarely seen in music apps…or anywhere! These elements come together in a new app for creating original contemporary music, textured backgrounds and ambient music.

Rututu offers an easy-to-use, touch-based interface that combines authentic, pristine samples of indigenous ethnic, world and Western instruments, along with several bundles spanning different genres like rock, pop, hip hop, dubstep and more. Its unique, custom-designed control surface and non-linear music composition tools make it extraordinarily easy for both musicians and non-musicians to create original music.

Based around a series of recording sessions with musicians, the library in the Rututu app brings a variety of hard-to-obtain sounds to the fingertips of all types of musicians. Now beginners and skilled musicians alike can incorporate these sounds into both traditional and modern music using the loop-based composition and beat-making features in the Rututu app.

Rututu is easy to use, but includes tools to create world-class music. Whether you're looking to have fun and share beats, or to create compositions, you're going to want to try Rututu!
The app can be downloaded for free until midnight December 27th, 2015 from the iTunes app store.
More information: EarthMoments / Rututu Music Playground