EastWest Sounds has announced that it will return to the music industry's premier trade show to present its catalog of critically acclaimed virtual instruments. NAMM visitors will have the unique chance to experience a brand-new mystery product that will be unveiled at the show for the very first time.
EastWest is giving away 100 NAMM tickets for all who are interested in coming to its booth and checking out these stunning virtual instruments first hand. The deadline is January 7th, so hurry and enter now for a chance to win.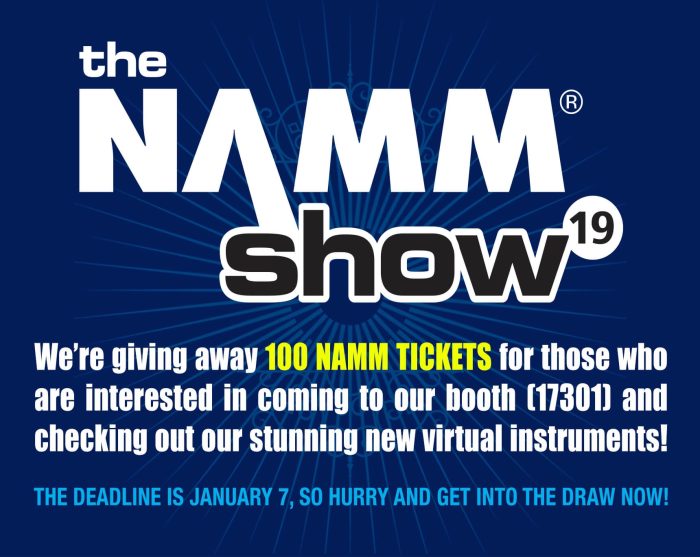 At the booth, visitors can check out ComposerCloud, the #1 subscription service for musicians that has revolutionized the virtual instrument industry. ComposerCloud gives access to over 40,000 EastWest virtual instruments (starting at $19.99 USD/month).
Additionally, the company will present its newest virtual instrument, Voices of Opera, featuring the sensational vocals of soprano Larisa Martinez (Andrea Bocelli) and tenor Carlton Moe (Phantom of the Opera). Interactive kiosks will allow show attendees to play and listen to the existing and most recent releases such as Voices of Soul, Spaces II, Voices of the Empire, Hollywood Choirds, and much more.
Winners will be selected in a draw on January 7th and will be responsible for any other costs associated with attending.
Visit EastWest at NAMM at booth 17301 in the North Hall, Level 2.
More information: EastWest