Eclipse Sound has announced a limited time sale, offering a 20% discount on Perimeter Sound soundsets for the Zebra 2 synthesizer from u-he.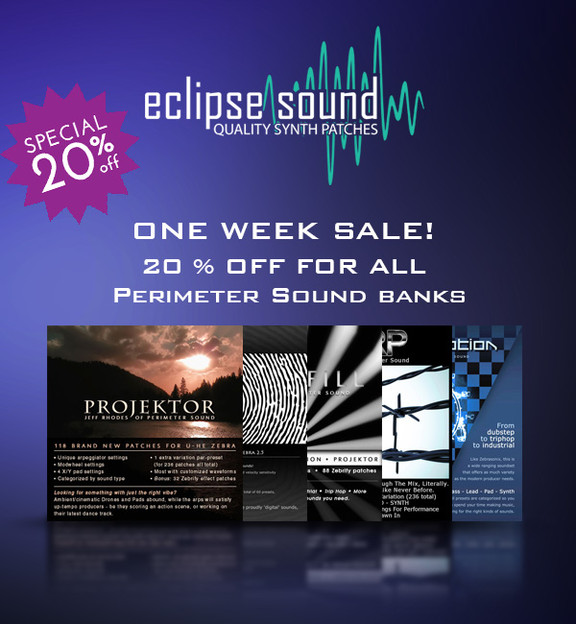 Eclipse Sound is Launching a 20 % off sale for all Zebra 2 perimeter sound banks. For more details visit Zebra Section at http://eclipse-sound.com/
The sale ends October 30th, 2014.
More information: Eclipse Sound