Electro-Harmonix has released the MINI-SYNTHESIZER app for iPad & iPhone, a faithful digital re-creation of its circa 1980 analog cult-classic, the MINI-SYNTHESIZER.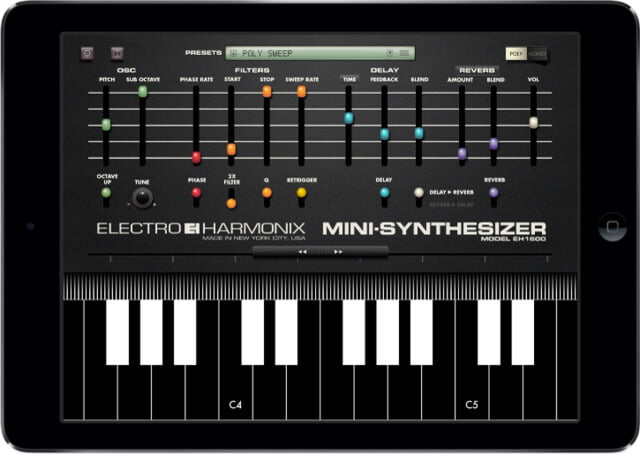 EHX President and Founder, Mike Matthews stated: "Fans of vintage synths will appreciate the app's ability to re-create the original's warm analog sounds and deep funky bass. But because it's so affordable ($2.99 for phone, $4.99 for tablet) and user-friendly, parents, educators and non-musicians will love it, too."

The MINI-SYNTHESIZER app comes with 22 presets and the ability to store an almost unlimited number of user preset programs.

The easy-to-use Electro-Harmonix MINI-SYNTHESIZER App is loaded with great sounds and features and is sure to appeal to serious musicians and non-musicians alike.
The MINI-SYNTHESIZER is available for purchase for $4.99 USD (iPad) / $2.99 USD (iPhone).
More information: Electro-Harmonix / MINI-SYNTHESIZER app