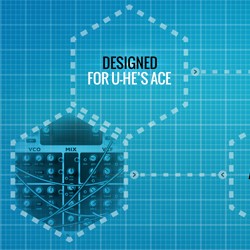 Elxsound has announced that the ACE Animated and ACE Motion soundsets for u-he's virtual modular synthesizer ACE — previously sold at DNR Collabrotive, are now available to download free of charge.
Both ACE Animated and ACE Motion were projects that I worked on with Reason Lahalla, who passed in January. After long consideration, makings these works available to all for free is one of the ways I'd like to pay my respects to someone I worked tirelessly with.

At a later date I'll update the page with either a DropBox link to Soundcloud, or a user group to showcase any music created with these soundsets (for those who would to share their creations).
The soundsets are available to download at Elxsound and the ACE patch library.
More information: u-he