High-end studio processor manufacturer elysia has announced availability of the 'beech boys', introducing a unique new look for its xpressor and xfilter 500 series modules, manufactured as a brand-new limited-edition with handmade wooden front panels.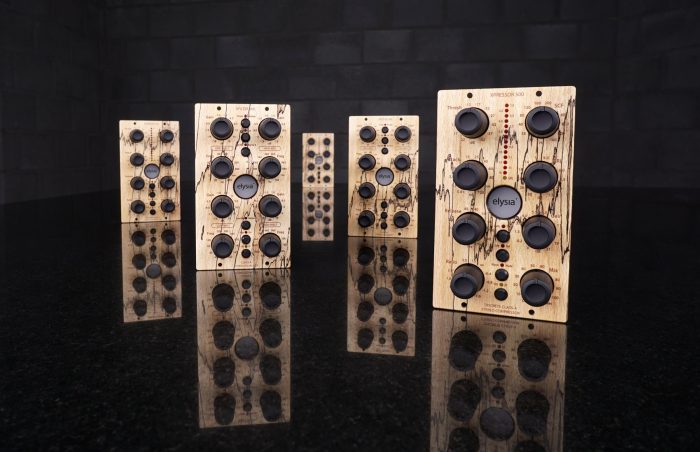 "The origin for this special run was a lucky find," says elysia co-founder Dominik Klassen. "We got hold of two stunning, rare batches of premium spalted beech wood, showing striking individual waveform patterns and amazing discolorations — a result of natural processes within the wood over a long period of time."

Handcrafted by the elysia team, the stunning front panels created from those pieces of wood are rock solid, and a truly sophisticated four-layer construction: beautiful spalted beech on contrasting dark wenge on regular beech on black-powdered steel — simply breathtaking as a result!

The wood has been carefully treated with a hand-applied wax/oil finish to preserve the natural appearance. The combination of all these custom materials creates an individualized, coherent appearance — an outstanding gem in any 500 series rack, offered at no extra charge at all.
The 'beech boys' will be strictly limited to 55 xpressor and 55 xfilter modules worldwide, and will be available for sale at select elysia dealers worldwide as of January 30th, 2017.
More information: elysia