elysia has announced the release of a limited edition coffee and cream series of its best-selling compressor, the xpressor 500.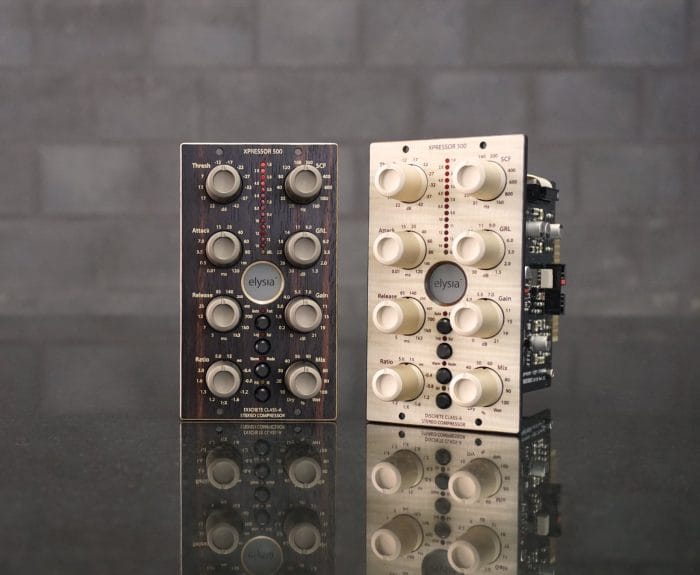 The xpressor 500 coffee combines beautifully-streaked Macassar ebony with maple, accented with custom-anodized chocolate aluminum knobs. The xpressor 500 cream sports a lovely flame maple on walnut look, with a matching set of custom-gold knobs. The wood has been carefully treated with a hand-applied wax/oil finish to preserve its natural appearance.

Both versions feature an additional powdered steel base plate for stability, and come complete with a set of lens head screws matching the classic look of these special editions. The electronics are mounted on custom-black, gold-plated PCBs that are exactly the same as on the standard VPR-compliant module.

"Learning how to do these custom versions correctly has been a long and intense process," says elysia co-founder Dominik Klassen. "After all this work, it is our pleasure to be able to thank elysia supporters by offering these luxury editions of the xpressor 500 with no extra charge at all."
The xpressor 500 coffee and xpressor 500 cream are strictly limited to 50 units a piece, and available for purchase at select elysia dealers worldwide.
More information: elysia