Embertone has launched a sale on the Walker 1955 Concert D Lite virtual piano instrument.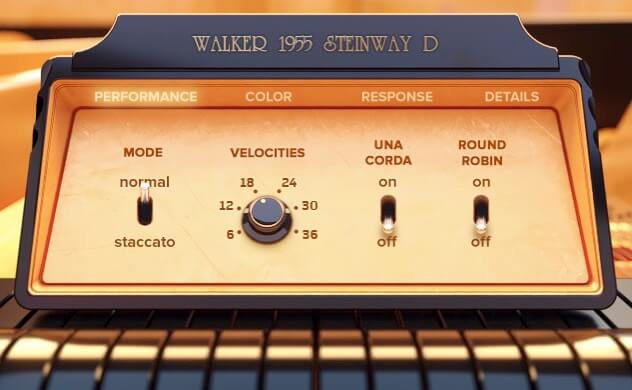 In a nutshell, Walker 1955 Steinway D definitively grants anyone license to bend it to their musical will with intuitive controls to easily walk between piano worlds — whether cinematic, classical, jazz, pop, or beyond — by virtue of a whole page of simple ways to alter the tone and feel of this majestic Steinway that's literally like no other on earth!

Embertone has worked wonders with that truly one-of-a-kind 9' Steinway Model D concert grand to fashion its flagship virtual piano. Press to play. Play to win.
Walker 1955 Concert D Lite is on sale for only $10 USD until December 3rd.
The Lite version comes with 12 velocities per note and has a single mic position (close AKG C414s). It lacks a few features the full version, which is also on sale at 20% off.
More information: Embertone