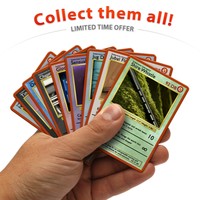 Embertone has launched Collect Them All!, a limited time sale on its sample libraries.
It's our first sale ever! Complete your Embertone collection and receive 30% off (ends April 7th).

INCLUDED: Chapman Trumpet, Jubal Flute, Jug Drums COMPLETE, Ivory Wind, Tiny Grand, Sensual Saxophone, Glockenpillar, Shire Whistle, Ocarina: Amaya, and Tomato Paste Kalimba

**All of these products require the FULL Kontakt 4.2.4 and higher. Kontakt Player will load these instruments in demo mode, only allowing 15 minutes of play time.**
The "Collect Them All" bundle is available to purchase for $131.60 USD until April 7th, 2013. Owners of Embertone libraries can custom order libraries to complete their collection.
More information: Embertone