Triple Spiral Audio has announced the completion of the Empty Fields – F2 sound library for Spectrasonics Omnisphere 2.5.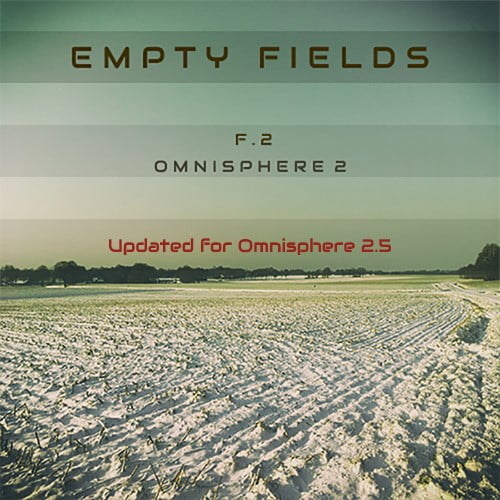 One year ago, in February 2018, I started with the idea to create a soundset that was inspired by the new environment I moved to. I came up with an idea to let myself be inspired every month and record and create presets with that material and emotions. This resulted in the Empty Fields series. 2 sets for with 10 scheduled releases in a one year period. One for Omnisphere 2.5 and one for Falcon.

Now a year later the soundset Empty Fields – F.2 for Omnisphere 2.5 is completed. It was an amazing journey and it became my most popular set I have released. In total the soundset contains 520 presets, 100 multis and 360 custom soundsources.
Regularly 75 EUR, the sound library is on sale for 60 EUR until March 17th, 2019 (VAT included).
Also available is a new Omnisphere 2 Freebie Collection, featuring 50 free sounds and 45 sound sources taken from Pagan 3, Journeys, Cloud Atlas, Traveller, Empty Fields – F.2 and Discovery – Crime. Most of these sounds have been released in separate freebies, but now they are bundled into one nice collection.
The 220MB collection requires Omnisphere 2.5. The download includes a one time coupon for a 20% discount on any of the released (or future) Omnisphere 2 soundsets (+ Bundle).
More information: Triple Spiral Audio