DDMF has announced that its Envelope reverb effect is now available in the AUv3 plugin format for iOS.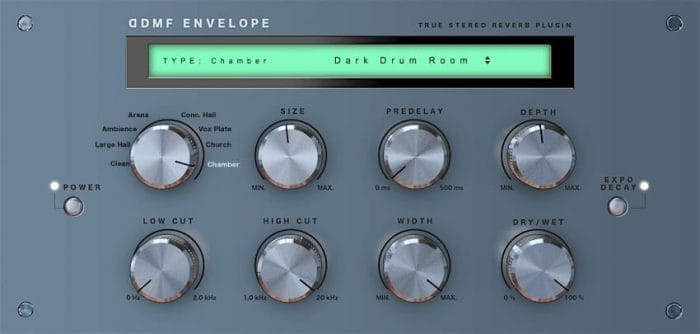 Envelope is a high class reverb audio unit for use as a standalone app or (preferably) in AUv3 hosts like Cubasis. Its true stereo reverberation algorithm creates ultra-realistic acoustic spaces. Eight basic room models are contained in this unit, all of which can be tweaked in size, predelay, depth, low- and high frequency content as well as stereo width. A dry-wet-control is also included, plus a carefully designed set of presets to get you started.

Envelope has already found its way into many recording studios around the world as a desktop plugin, and is now the first effect by the renowned plugin manufactory DDMF to be released for the iOS platform.
Envelope for iOS is available for purchase for $9.99 USD. More ports of DDMF plug-ins to iOS will follow soon.
More information: DDMF / Envelope for iOS