Eplex7 DSP has announced a special New Year's sale, offering up to 58% off on its synthesizer and effect plugins for a limited time.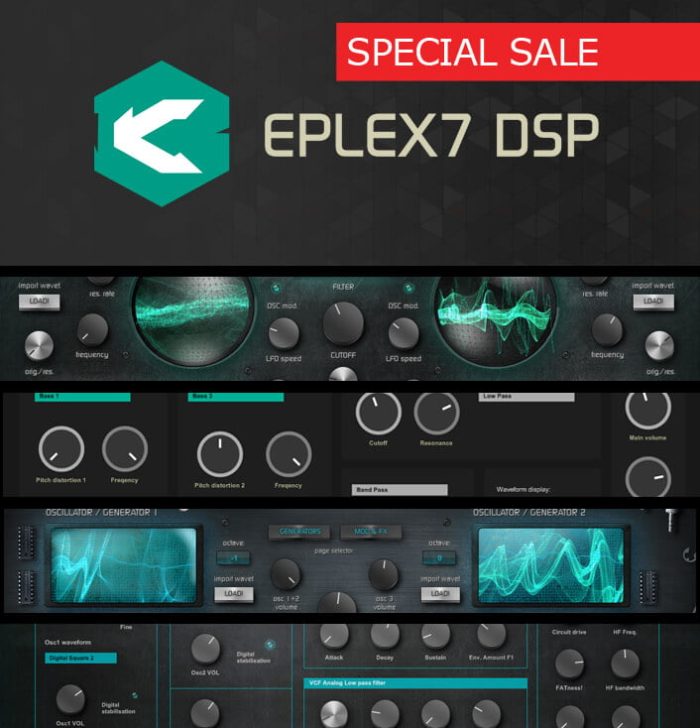 New technologies, algorithms, ideas are moving sound of modern electronic music to new unknown levels. Endless possibilities and sound innovations are characteristic for their audio software products.
Eplex7 DSP plugins
Spherum FX – VSTi Re-Synthesizer
Bassthronn – Bass Re-Synthesizer
Particle Collider SX7 – Scientific Hybrid Synthesizer
Bassblaster – VST Effect / Bass Synth Generator
Analog Bass Unit N4 – EDM Bassline Synthesizer
The sale ends February 12th, 2017.
More information: Eplex7 DSP