Eplex7 DSP audio software has announced a special Summer Sale with up to 50% off on VST plugins and samples, for a limited time only.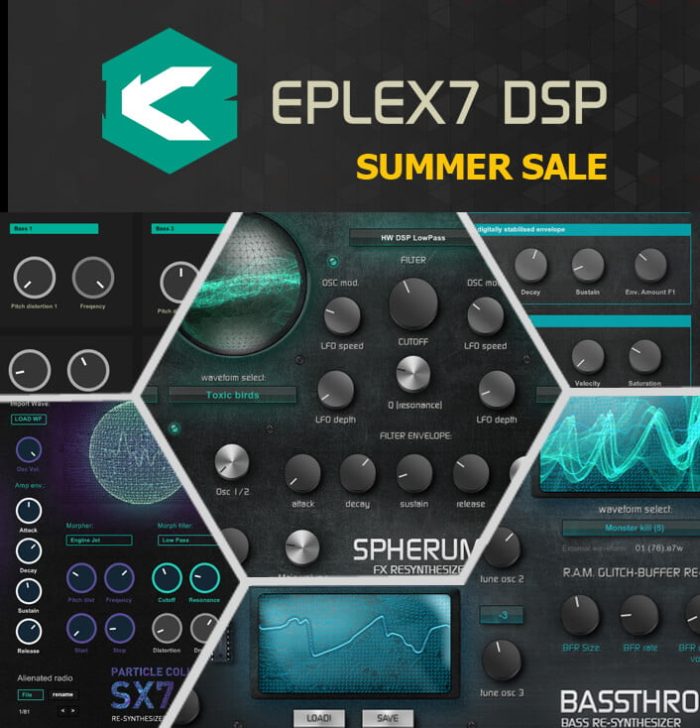 The sale includes:
Special bundle: Spherum FX – VSTi Re-Synthesizer + Bassblaster – VST Effect / Bass Synth Generator.
Bassthronn – Bass Re-Synthesizer.
Particle Collider SX7 – Scientific Hybrid Synthesizer.
Analog Bass Unit N4 – EDM Bassline Synthesizer.
Psytrance / Hitech FX & Drum Kit.
A purchase of Spherum FX, Particle Collider and the Bassthronn synthesizer comes with some free bonus waveforms.
The offer expire September, 23rd, 2017.
More information: Eplex DSP