EST Studios has launched three brand new sample packs at Loopmasters.
Document One Drum & Bass showcases the production duo's trademark sound, heavy hitting D&B sitting perfectly alongside musical elements drawing on soul, R&B and jazz influences.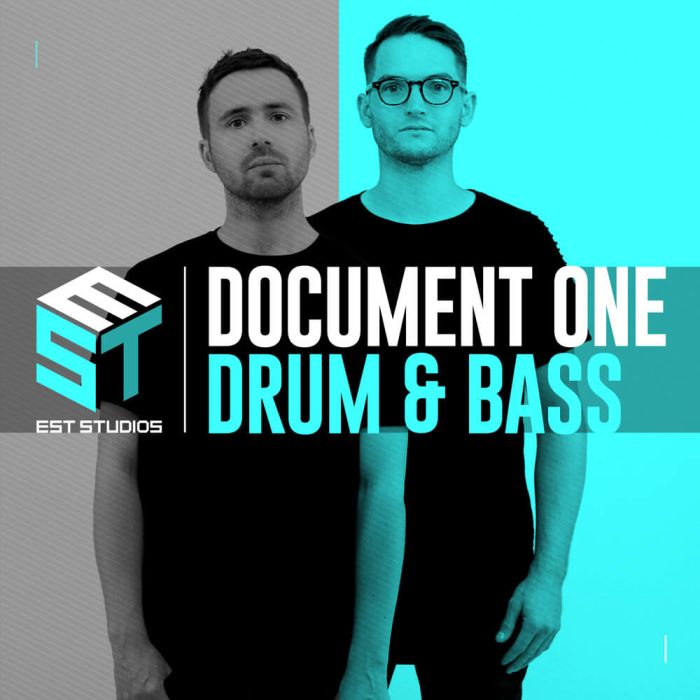 One of the Drum & Bass scenes rapidly rising stars Document One have a rich history in bass music having spent many years working within the dubstep realm where they made their mark on huge labels like Buygore and Never Say Die. Millions of YouTube plays and support from influencers like Mistajam, Knife Party, Excision, Modestep, Skream and Rusko took them into the scene's A list whilst high-profile remix work for the likes of Moby, Rob Zombie, and Professor Green cemented their ever-expanding reputation.

In the mid 2010's Matt and Joe turned their attention to the drum & bass world where they made a rapid ascent releasing with labels such as Ram Records and Technique Recordings and remixing high profile tracks from artists such as Delta Heavy and Camo & Krooked before signing with Shogun Audio in 2018. Having consistently released huge tracks such as 'LSD', 'Vibration' and 'Shutdown' all of which hit to No1 spot on the Beatport charts and clocked up millions of streams in the process the duo went on to release their self titled debut album in 2019 which was subsequently nominated for 'Best Album' at the annual Drum & Bass awards.
The pack includes:
15 Bass Loops (Hybrid) (includes both Audio + MIDI versions).
30 Bass Loops (Synth) (includes both Audio + MIDI versions).
35 Bass Sounds.
30 Drum Loops.
40 Drum Hits.
10 Percussion Loops.
29 Drum Top Loops.
55 Melodic Sounds, synths & strings.
49 Music Loops (includes both Audio + MIDI versions).
10 SFX Loops.
10 SFX One Shots.
Bonus instruments audio including Guitar, Live Bass, Organ, Piano and Rhodes sounds.
Available from Loopmasters, Document One Drum & Bass costs £29.95 GBP. Parts are sold starting from £9.95 GBP.
GLXY Drum & Bass delivers a wide ranging sample pack that revolves around the trademark GLXY sound – blissful synths, lush strings and space laced pads sitting alongside rolling drums and heavy hitting basslines.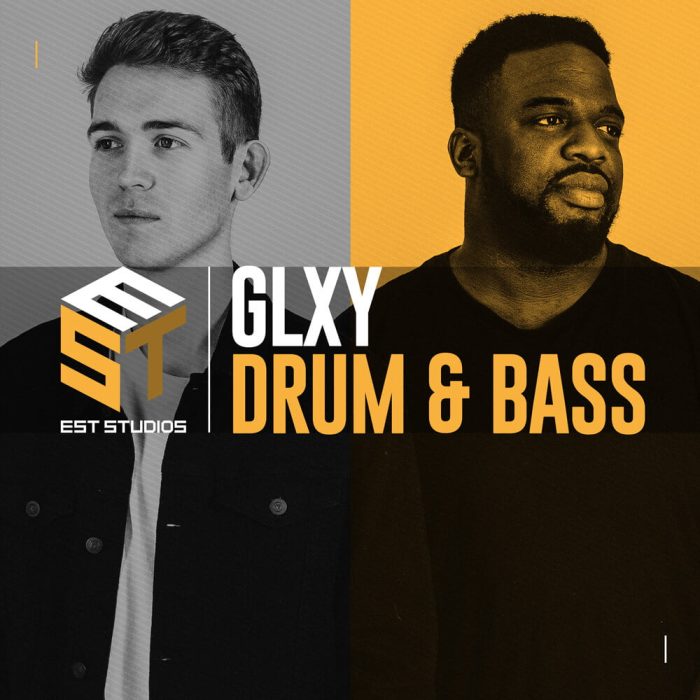 The pack was produced using a combination of software and hardware including Novation Peak, Moog Minitaur, Elektron Digitakt, Elektron Analog Heat and various outboard pedals and effects units.
Having made their mark with releases on labels such as Shogun Audio, UKF, Hospital Records, Ram Records, Liquicity, Spearhead and more Tom and Jon aka Glxy are leading the charge for the deeper more musical end of the D&B spectrum.

Having clocked up millions of streams and with high profile supporters including Annie Mac, Friction, Andy C, Rene La Vice and more Glxy have rapidly cemented their position as one of the leading D&B acts operating in the scene today.
The pack includes:
29 Bass Loops (Audio).
20 Bass Loops (MIDI).
20 Chord Loops (Audio).
11 Chord Loops (MIDI).
28 Drum Loops.
30 Bass Hits.
43 Drum Hits.
41 Melodic Hits.
20 Pad Loops (Audio).
17 Pad Loops (MIDI).
09 Percussion Loops.
10 SFX Loops.
23 Drum Top Loops.
The pack costs £29.95 GBP, with parts sold starting from £8.95 GBP.
Taiki Nulight Bass House reflects pioneer Taiki Nulight's unique sound that is a melting pot of UK dancefloor genres encompassing Bass, Garage, House and more.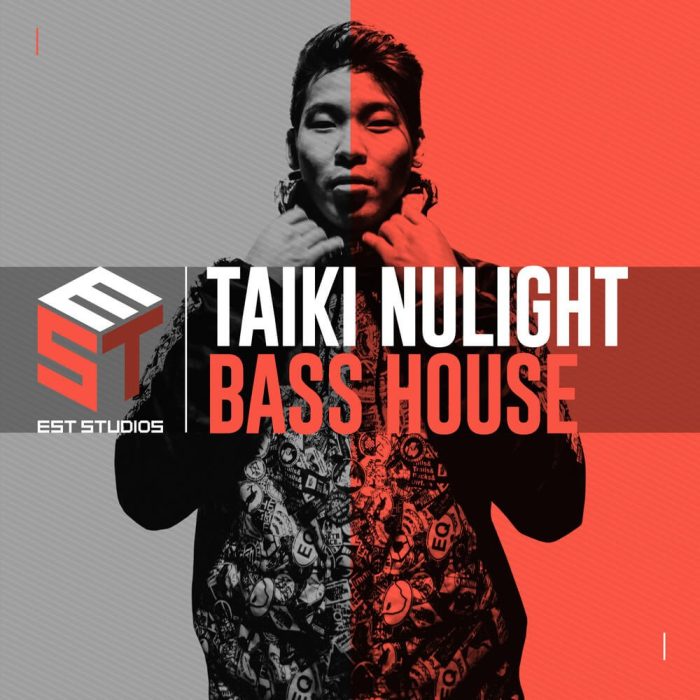 Taiki Nulight or Erka Chinbayer to his friends has been DJing and producing for many years and has created a trademark sound which is truly his own. With love across the board from key tastemakers such as Pete Tong, Annie Mac and Mistajam, a stellar list of collaborators including My Nu Leng, Ac Slater Chris Lorenzo and many more, and with a catalogue which has runs into the tens of millions of streams Taiki is considered a true innovator of the Bass House sound.

Produced using Logic Pro X and a wide array of synths, plugins and outboard equipment this pack includes over 100 drum / percussion loops and hits, 80+ melodic loops and sounds plus over 60 heavy hitting bass loops and stabs, not to mention all the usual effects and additions you would expect.

MIDI files for the Bass and Music Loops are included in the pack so if you're looking for quick creative workflow, or flexibility across different plug-ins you can do it easily and efficiently whilst gaining insights into the chord structures and melodies that make a standout bass house track.
The Bass House pack includes:
30 Bass Loops (Audio).
30 Bass Loops (MIDI).
32 Bass Sounds.
40 Drum Hits.
25 Drum Loops.
40 Melodic Sounds.
40 Music Loops (Audio).
40 Music Loops (MIDI).
10 Percussion Loops.
10 SFX Loops.
25 Drum Top Loops.
Bass House costs £24.95 GBP, with parts sold from £9.95 GBP.
More information: EST Studios