Toontrack has launched its new Hip-Hop/R&B EZkeys MIDI, a collection of piano/keyboard MIDI inspired by contemporary Hip Hop and R&B music.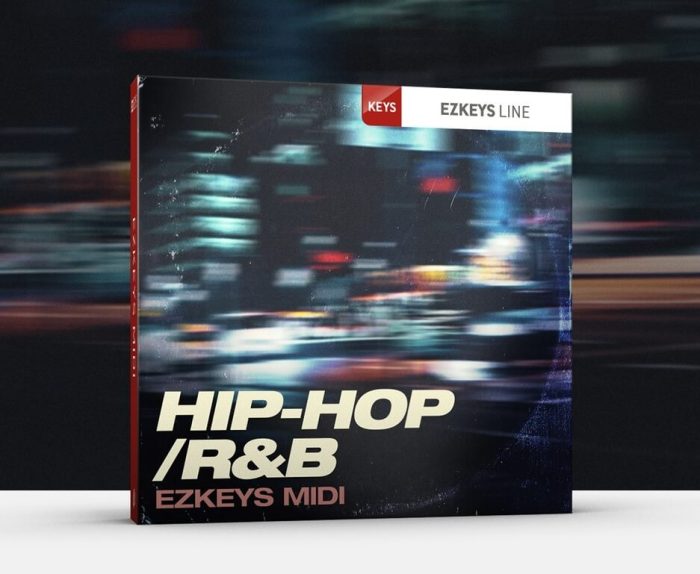 In today's music landscape, the lines between genres keep getting more and more smudged – especially so when it comes to the likes of hip-hop and R&B. Collaborations, guest appearances, performing producers and DJs – the field is wide open for players on both sides of the 'fence' to explore and evolve. A hip-hop track can include sung verses and big vocal choruses while an R&B song can build predominantly on rap. No given set of rules applies, and like in all creative contexts, with a blank slate comes borderless creation, new ideas and open minds.

This collection of EZkeys MIDI was inspired by the wealth of popular songs of late that successfully merge hip-hop with that unmistakable soul-like flair of R&B. Expect classic, slick and laid-back ballad material, jazz-inspired themes and any other colour you may need on your tonal palette – from emotional to joyful. This is the perfect collection of MIDI for any writer of modern pop, hip-hop and R&B. All you need is a groove and you've got a beat.
Hip-Hop/R&B EZkeys MIDI features
Piano/keyboard MIDI inspired by contemporary hip-hop and R&B music.
4/4 and 6/8 playing variations with tempos ranging from 53 BPM to 109 BPM.
Organized in A, B and C sections.
Performed by professional session player.
Artists used for inspiration and reference: Beyoncé, Frank Ocean, Rihanna, The Weeknd, Kehlani and more.
The EZkeys MIDI pack is available for 25 EUR / $29 USD.
It is currently 20% off as part of the sale on Drum & EZkeys MIDI packs.
More information: Toontrack