F9 Audio has launched a new installment in the Grid Trilogy series. 80s Future Retro is a flexible and powerful '80s themed library for Ableton Live 9 and 10.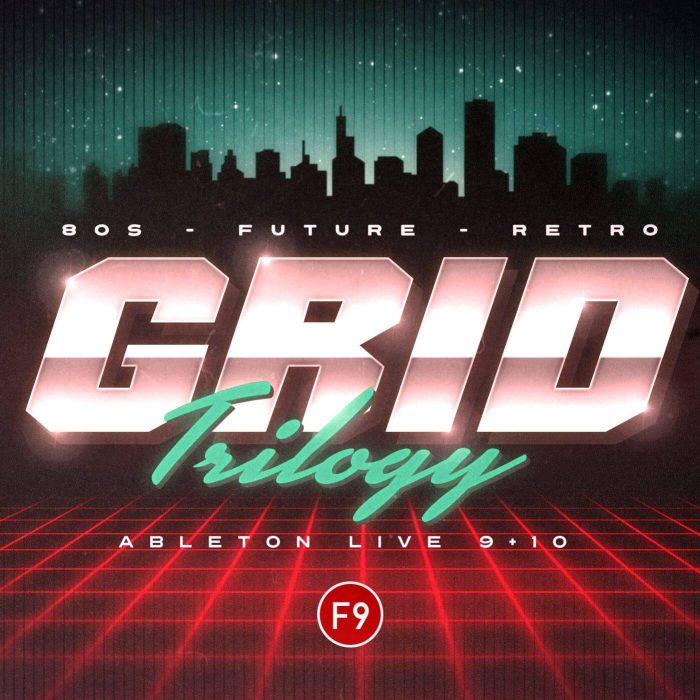 The sonic signature of the 80s has never been so important in modern productions. Retro flavoured TV shows, movies, and the natural 30 year cycle of musical fashion has mixed with potent nostalgia and bought an entire genre of synthetic and low bit sampled sounds back to the fore.

The only way to get the authentic sound of the decade that changed how music was made forever is to sample the actual devices used at the time, via the high-end analog hardware used to record the classic records that punctuate the decade that bought us the analog monster poly synths, the drum machine and the early 8 and 12 bit samplers.
80s Future Retro features
7 fully working Ableton Projects (everything from the audio demos).
10 Ableton Project startup pages pre-loaded with sounds .
201 Ableton Racks with full macros.
450+ Pre-warped loops (Deluxe Only) .
8 Full Ableton Drumtrax Projects (Deluxe only).
80s Future Retro is available now starting at £32.50 GBP.
More information: F9 Audio