FabFilter has released an update for all FabFilter plugins, containing various bug fixes and improvements. The update is free for existing customers and FabFilter recommends everyone to update to the latest plugin versions.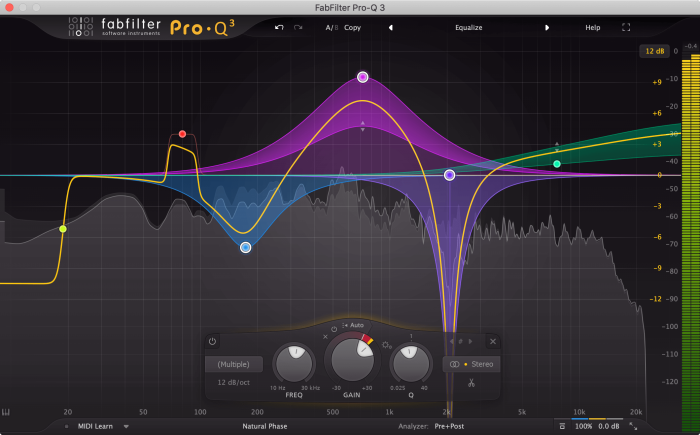 Pro-Q 3 v3.14:
Fixed an issue that could cause high volume spikes when switching a curve between Low Cut and Brick Wall shapes.
Fixed a possible crash when changing a plug-in preference (e.g. Show Help Hints) with multiple plug-in instances open.
Fixed an issue with the Compare button lighting up incorrectly in Pro Tools.
Fixed a bug that caused the Input reference option in EQ Match not to work.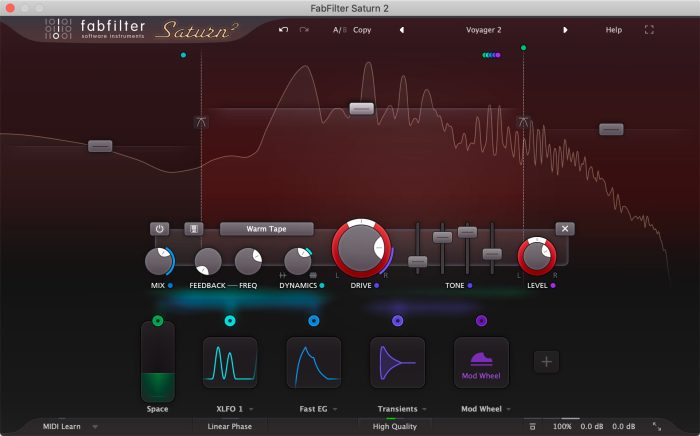 Saturn 2 v2.01:
Fixed a bug that caused missing modulation visualization when using 150% High DPI scaling on Windows.
All plug-ins:
Fixed an issue with text entry for parameters on macOS Catalina.
Fixed occasional crashes on macOS when loading projects in some DAWs (e.g. Logic Pro), related to having PACE-protected third-party plug-ins in the same session.
Fixed occasional crashes in Bitwig on macOS, when opening sessions that contain FabFilter VST3 plug-ins with side chain support.
Fixed interface scaling issues on macOS 10.14 and higher, when dragging a plug-in interface between Retina and non-Retina monitors.
All VST3 and AU plug-ins with now show up in the DAW without the 'FabFilter ' or 'FF ' prefix in their name.
On macOS, all plug-ins are now 64-bit only.
Minor bug fixes and improvements.
The updated plugins are fully compatible with previous versions. The latest versions and 30-day trials are available for download now.
More information: FabFilter