FeelYourSound has released version 3.2.0 of its Sundog Song Studio electronic song-writing solution for Windows and Mac.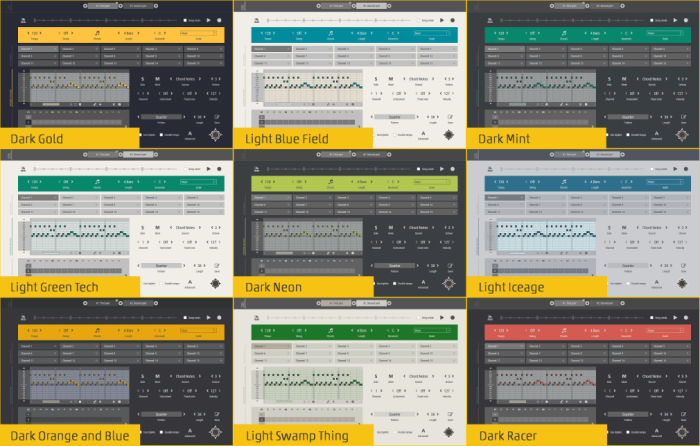 With Sundog it is possible to develop new chord progressions, melodies, basslines, and arpeggios within minutes. The standalone composition software connects to any DAW via MIDI.
The latest version introduces the possibility to switch between different user interface themes. The new dark themes are especially useful for late night studio sessions.
Changes in Sundog v3.2.0:
Sundog ships with ten themes now (you can change the theme in Preferences -> Theme). 5 dark themes, 5 light themes.
Bugfix: Some patterns didn't work in "Full Chords" mode while "Double tempo" was active.
Sundog Song Studio is available for $65 USD / 55 EUR. The update is free for all customers. A demo version can be downloaded from the website.
More information: FeelYourSound