FeelYourSound has announced its 2019 Black Friday and Cyber Monday sale, offering discounts of up to 20% off regular on its bundles and single products.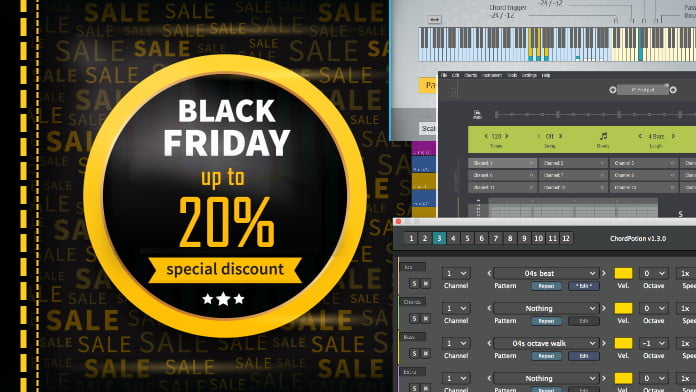 The sale includes:
Sundog Song Studio: Standalone songwriting solution that helps you create complete songs quickly.
ChordPotion: VSTi and AU plug-in which allows you to transform simple chords into impressive new phrases instantly.
MelodicFlow: Scales and melodies plug-in (VSTi, AU) which works within your DAW and always plays "the right notes".
XotoPad: Windows touch controller + instrument.
The offer is valid through December 7th, 2019.
More information: FeelYourSound