FeelYourSound has launched a New Year Quiz, offering a chance to earn up to 16% off on its products.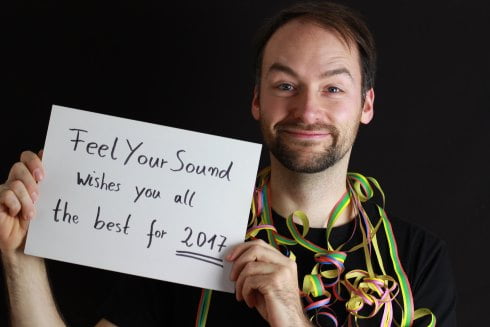 FeelYourSound wishes you all the best for 2017!

Take the New Year Quiz and see how many questions you can get right. Each correct answer will give you 4% off on any FeelYourSound product until Tuesday, 2017/01/10.
The discount is valid for:
Sundog Song Studio: Your MIDI chords and melodies laboratory. Play around with chords and melodies like a breeze. Go from calm, smooth, chill out styles to energetic upbeat tunes in a matter of seconds.
XotoPad: Turn your Windows tablet into a MIDI multi-touch controller and instrument.
MelodicFlow VSTi: Create and play basslines, arps, and melodies quickly. You will never sound off, as all your input is mapped to the right notes immediately.
MidiMidi: Build your own DIY MIDI controller the easy way. Needs the Makey Makey hardware board to work.
The offer ends January 10th, 2017.
More information: FeelYourSound / New Year Quiz