FeelYourSound has announced the release of version 2.0.0 of the Sundog Song Studio electronic songwriting solution for Windows and Mac.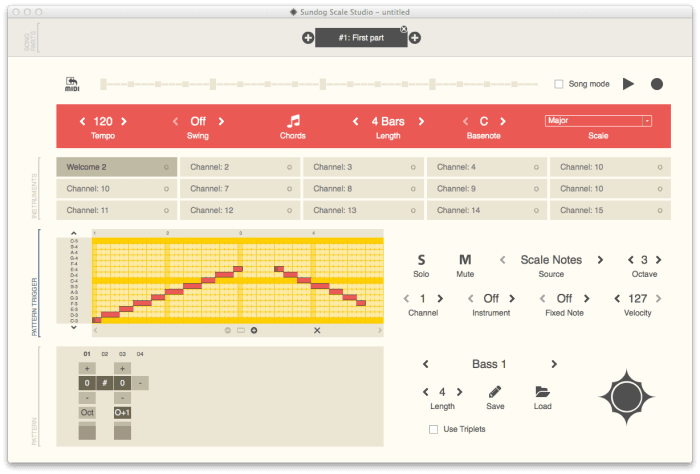 Sundog is a standalone composition software that connects to any DAW via MIDI. With Sundog it is possible to develop new chord progressions, melodies, basslines, and arpeggios within minutes.

Sundog Scale Studio 2.0 adds many new usability features and provides an even faster workflow than before.
Changes in Sundog Scale Studio v2.0.0
Song parts: Create multiple song parts and chain them to songs – or experiment with different verse variations and chord progressions.
Show chord tension: Quickly see which chords are harmonic or mildly dissonant. Build and release tension in your progressions easily.
New input editor: Precise control over tone heights and triggered sequences. Useful to draw harmonic scale melodies.
Focus areas: "Intelligent" copy and paste actions on patterns, sequences, song parts, and chords.
Many new patterns: Over 150 patterns included.
Use your own default song as a base.
Built-in offline help.
New demo songs to get you started quickly (also with polyrhythmic and polymetric examples).
Sundog is available for Windows and Mac OS X for 39 EUR / $45 USD, with an introductory price of 29 EUR / $35 USD until April 28th, 2015. The update is free for all existing customers of Sundog Scale Studio.
More information: FeelYourSound