FeelYourSound has released version 3.1.0 of Sundog Song Studio, the electronic song-writing solution for Windows and Mac.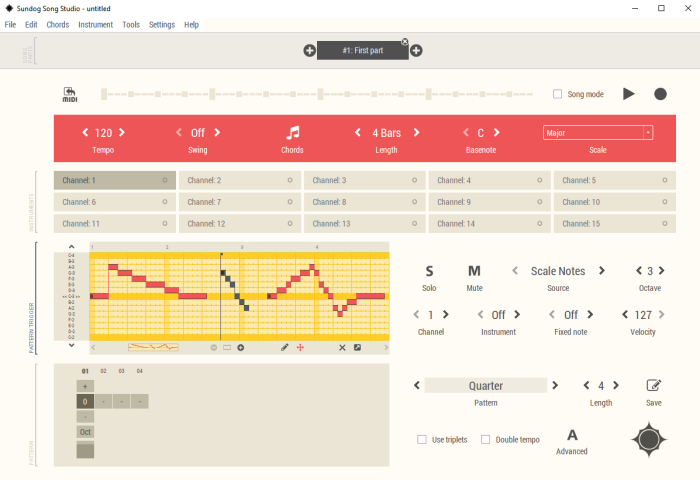 The new version adds new features to create melodies, basslines, and arpeggios even quicker than before. Sundog works standalone and connects to any DAW via MIDI.
Get rid of writer's block once and for all. Experiment with new scales, harmonies, and melodies easily.

Use Sundog to play around with chords and basenotes like a breeze. Go from calm, smooth, chill out styles to energetic upbeat tunes in a matter of seconds. Promised.
Changes in Sundog Song Studio v3.1.0
Edit Pattern Trigger data: Select, move, delete, copy, paste,…
Bugfix: Show only pattern files in Pattern Finder.
Bugfix: Show only chord progression files in Chord Progression Finder.
Bugfix: Sometimes Pattern Trigger lines weren't displayed properly.
Sundog Song Studio is available for $59 USD / 55 EUR. The update is free for all customers. A free demo is available for download.
More information: FeelYourSound