FeelYourSound has announced an update to the XotoPad MIDI multi-touch software for Windows.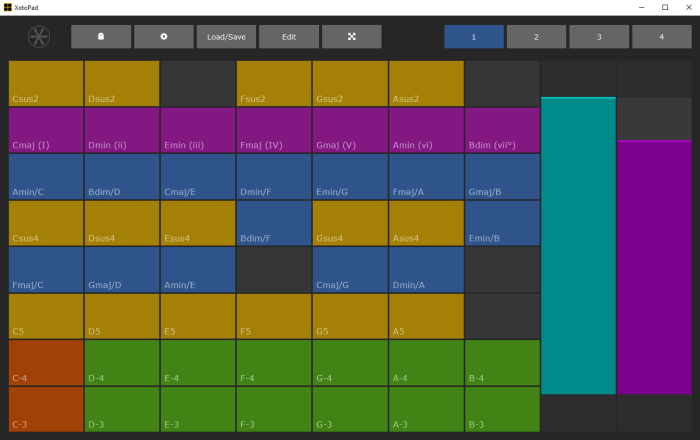 Version 2.9.0 includes custom colors for pads, ghost mode, additional toggle groups for toggle pads and more.
XotoPad turns any Windows tablet into a flexible MIDI instrument controller. It can be used both in the studio and while traveling. XotoPad is especially useful for sketching chord progressions, writing melodies, or to control the mixing section of a DAW. Over 300 scales are included to build own scale keyboards and chord pages within seconds.

Other features: GM drum maps, isomorphic layouts, MIDI sliders, faders, XY-controllers, CC switches, full-screen mode, "always on top" mode, …
Changes in XotoPad v2.9.0
Use own colors for pads.
Select and edit multiple pads at once. Click on "Edit -> Edit page", then choose the pads that you want to modify.
Ghost mode: Change window visibility on the fly.
More toggle groups for toggle pads.
Ask before exit with bigger buttons.
XotoPad works with any MIDI-enabled DAW and also includes a built-in audio engine with its own soundset.
The software is available for 39 EUR / $45 USD. Use coupon code xoto2020 at the checkout to get 14% off until February 2nd, 2020.
The update is free for all existing customers.
More information: FeelYourSound