Final Mix Software has announced the release of Rob Chiarelli Parallel Drums, a drum compressor effect plug-in for Windows and Mac.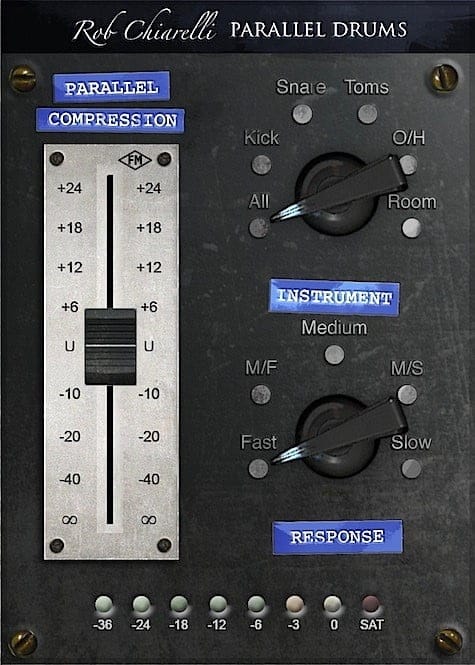 It will change the way you mix. Forever. No phase shift. No artifacts. No overloads. Just the "sound".

We think it's the best parallel drum compressor ever. The internal gain structure, compression, limiting and functionality are modeled exactly as it is done on an analog recording console. All the settings, processes, filters and algorithms were compiled from Rob's personal equipment and recall sheets from his mix sessions for Christina Aguilera, P!nk, Will Smith, Leann Rimes and a dozen others. The results are stunning.

Parallel Drums uses a patent-pending process that preserves all the integrity of the direct (dry) signal as you add fully processed parrallel compression from -144dB all the way to +24dB. This is parallel compression as it should be… for your Drum Aux, Kick, Snare, Toms, Overheads & Room. And Parallel Drums is equally effective on any style from Rock, R&B & Hip Hop to EDM, Country & Jazz.

No phase delay. No flanging. No extra routing. No guessing. Absolutely Killer.
Parallel Drums for Windows and Mac (VST/AU/AAX) is available for purchase for $24 USD.
Visit Final Mix Software for more information.