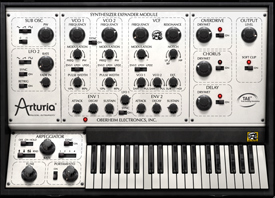 Fingermarks has released SEMblance, a soundset for the Oberheim SEM by Arturia.
This bank of 64 presets (plus a few variations) for Arturia's excellent emulation of the classic Oberheim SEM synthesiser covers a variety of genres and sound types from crazy analog style fx to heavy basses and classic keys.
The soundset is "pay-what-you-like", with a minimum of 5 EUR.
Visit Fingermarks for more information.