FL3SHB4CK has returned for a new collection of samples in the series of dark cinematic drones. DRNS/THREE features a fresh batch of 106 drones.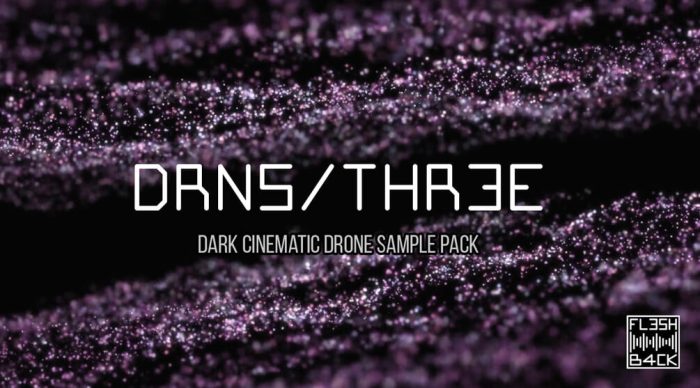 Odd, spooky, ethereal, otherworldly, hypnotic, deep, darker, eerie, disturbing, in short, the perfect soundtrack for 2020!

The darkest synth patches have been carefully crafted to be deeply granularised, with a modular approach, sent in space by a huge reverb, resulting in fascinating evolving soundscapes, organic drifting tones, wicked textures, obsessive pulses…

Get that instant Blade runner/Alien mood!
The sample pack is on sale at a 60% intro discount, priced $15.20 USD for a limited time. The first 2 editions in the series of sample packs are also discounted.
Use coupon code FALL2020 at the checkout.
More information: FL3SHB4CK